What are the famous Indian food specialties? That's a difficult question to answer. That's because India is a mosaic of a mind-boggling variety of histories, geographies, micro-climates, cultures. And as a result of these, cuisines. And to celebrate this diversity in food, as well as the foodie that my family is, I decided to gift my father a consortium of food specialities from different states of India. And so, I set out to find out different spices, condiments and snacks from every state of India. 
Already a keen student of India's intangible heritage, this was a task that I adored. However, there were some barriers in the way. I could not order sweets (which, believe me, make the task extremely easy), and the COVID-19 pandemic was going on. After thorough research and a lot of conversations with friends, I managed to get famous Indian food specialties from 25 states (which was higher than the target of ten states I had thought of conservatively). Due to the pandemic, these gifts were either ordered on Amazon or couriered by a friend (of a friend, of a friend, of a frie…You get the idea!). Hence, this 'Gift from India' is the result of Amazon's efficiency and friends' kindness.
Let's take a look at some famous Indian food specialties from the various states of India: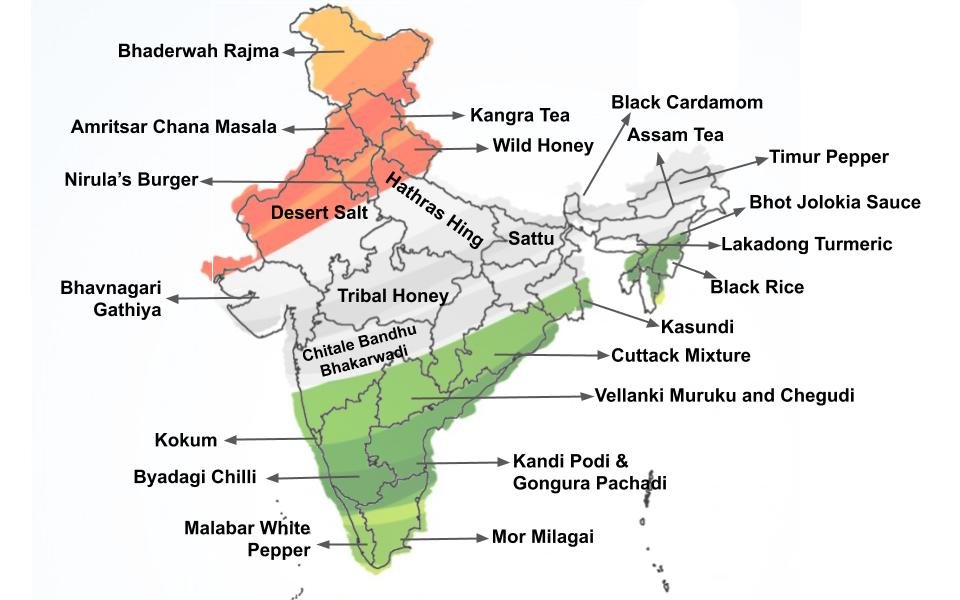 1. Jammu and Kashmir : Bhaderwah Rajma
The Bhaderwah Rajma is grown by farmers in the picturesque Chinta Valley of Doda district near Bhaderwah town, Jammu. In terms of taste, this rajma has a characteristic sweetish-nutty taste, and requires lesser time for soaking and cooking, as compared to its other counterparts. One can recognise this rajma from other types by its smaller and rounder shape and deep red colour. 
Usage: The combination of Bhaderwah Rajma, Basmati rice, and anardana chutney is a famous Indian food specialty of Peerah, Jammu and Kashmir. And much like the state itself, is said to be heaven on Earth! Recipe for anardana chutney: Soak anardana overnight in water and then blend it with onion, coriander, salt and chilli powder. Add water or curd to dilute it.
2. Himachal Pradesh: Kangra Tea
The story of Kangra tea began in 1849 when Dr Jameson introduced the Chinese tea variety of Camellia sinensis to the hills of Himachal. From then on, the characteristic climate, terrain and soil conditions of the Kangra Valley of Gods has given rise to the unique Kangra tea. This tea is a GI product of its state and proudly showcases the essence of Himachal in its fruity and woody undertones. In terms of strength, it is slightly milder than Darjeeling tea.
Usage: The first flush Kangra Tea can be had by brewing it in hot water, with the addition of sugar or honey. The tea can also be mixed with a dollop of milk.
3. Uttarakhand: Wild Honey
Wild honey is nature preserved in a bottle. Deep in the forests of Uttarakhand, worker bees work hard to synthesize a part of their natural, organic and pristine environment into a sweet elixir. Every day during the flowering season, they fly around their hives to collect nectar from nearby indigenous trees and flowers of the distinctive Himalayan flora. They then fan the nectar to reduce its moisture and create the Himalayan wild honey.
Usage: In lemony warm water, over salads and shakes, or with piping hot tea!
4. Punjab: DPS Amritsari Channa Masala
Every city and town in India has its unique flavours. Just like Amritsar has its Amritsari channe! Amritsari channe is one of the famous Indian food specialties. And behind this heady mix of spices are old brands like DPS Spices. DPS Spices is a 125-year-old brand which prepares special masalas for stuffed parathas and channa so that all of us can experience a bit of Amritsar sitting at home! 
Usage: As per the pack, just boil Kabuli channe and mix in the spice, and you are ready to go!
5. Rajasthan: Desert Salt
The sands of the Thar desert hold a lot of minerals and salts in them. In the rainy season, these salts and minerals leach under the upper soil to form a salt concentrate.
This concentrate is then pumped up to salt pans on the surface and allowed to dry. The yield dried in summer is the summer harvest. Since the hot sun dries it quickly, the salt crystals are tanned, small and brittle. On the other hand, the yield dried in winter dries slowly, giving rise to tougher, sparkling-white crystals.
Desert soil is free of microplastics (unlike sea salt now) and has high magnesium, calcium, iron, iodine and potassium content. It has no anti-caking additives.
Usage: Desert salt can be used as regular salt. It gives additional balance to dishes due to its mild flavour.
6. Delhi: Nirula's Big Boy Burger
Nirula's Big Boy burger is one of the iconic dishes of this iconic fast-food chain. Nirula's is India's and Delhi-NCR's oldest fast food restaurant chain. Its first restaurant opened in Connaught Place, New Delhi, in 1977. Today, there are more than 70 outlets in NCR Delhi and neighbouring states. 
Nirula's founders, LC and M Nirula ventured into this chain with Hotel India, which opened in Connaught Place in 1934. They then opened the iconic Indian Coffee House at Janpath. They again shaped Delhi's culinary landscape with the Chinese Room— Delhi's oldest Chinese restaurant. 
Nirula's was the place where we as children were rewarded for good report cards with classics like the All American Banana Split, Nutty Buddy and footlongs. It was the biggest threat to McDonald's when McD first launched in Delhi, forcing it to Indianise its flavours.
Usage: Unwrap the burger and chomp it up!
7. Uttar Pradesh: Hathras Hing
In the middle of Agra and Aligarh lies an ancient little town called Hathras. And this little town created its indelible mark on the culinary map of the world with its cultivation of asafoetida, or hing.
Hing is a gum or resin extracted from the roots and stems of the Asafoetida plant. Though an inextricable part of Indian cuisines, especially in lieu of garlic and ginger, this spice is mostly imported to India from countries like Afghanistan, Tajikistan, and Uzbekistan. However, Hathras has been the centre of Asafoetida production for at least 100 years. The hing from Hathras is super strong and one can smell it even from a sealed packet!
8. Gujarat: Jagdish Farsan Bhavnagari Gathiya
Gujarat, in many areas, is a semi-arid land, and this has left a mark on its cuisines with grain-based snacks and dishes. Dry snacks are among the most well-known of Gujarati famous food. One of the most popular among these dry snacks is the Bhavnagari gathiya, a deep-fried snack made of chickpea flour seasoned with ajwain.     
Among the many popular brands manufacturing traditional Gujarati snacks is Jagdish Farshan, which was started in 1938 by Shri Raja Ratanlal Keshavlal Kandoi as a small home-based business. Today, Jagdish Farsan is a household name in Gujarati communities. I haven't tried other snacks, but their Bhavnagari Gathiya is non-oily and has the perfect balance of saltiness from the besan and refreshing earthiness from the ajwain. 
Usage: Just make a hot cuppa strong tea and enjoy the gathiya along with it! 
9. Maharashtra: Chitale Bandhu Bhakarwadi
Chitale Bandhu Bhakarwadi- the three magic words I heard from every Marathi friend I asked a state food speciality from! Bhakarwadi is a fried snack made of gram flour, stuffed with a spicy mixture inside. But this is a Gujarati snack. Why then do Marathis identify with it?
In 1939, Chitale Bandhu started as a milk distribution business in Maharashtra's Sangli district. From then on, four generations have added layer upon layer of innovation including making the semi-sweet Bhakarwadi spicier as per the Marathi palate, and also using European machinery to make the entire Bhakarwadi creation process entirely automated and without human touch! 
Today, they sell about 3,000 kg of Bhakarwadi, per DAY!  How's that for a famous Indian food specialty?
Usage: Enjoy the spicy Bhakarwadi with coffee or tea.
Kokum comes from the Garcinia indica plant and is related to the mangosteen family. Its outer cover is dried in the sun and used as kokam- a souring agent used in Maharashtrian , Goan cuisine and surprise, surprise, Assamese cuisine! Some famous Indian food and dishes which use Kokum's distinctive flavour and deep-red colour are Goa and Maharashtra's sol kadhi, Gujarati tangy dal and Assamese masor tenga (sour fish curry).
My favourite form of Kokum, of course, is the tangy-sweet, and very refreshing, kokum sherbet!
Kokum is a powerhouse of essential nutrients like Vitamin B, ascorbic acid, manganese, potassium, dietary fibre and garcinol. It is great for digestion and has a cooling effect on the body.
Usage: Soak and use the pulp/extract to 'tang-up' your dishes! And make kokum sherbet for me! 🙂
11. Karnataka: Byadgi Chilli
Byadgi chilli of Karnataka carries the proud GI of the state. It is named after the town of Byadagi in Haveri district of the state. It has two sub-varieties- the Kaddi and the Daggi. Of these, the daggi variety is famous for its capacity to lend colour to any dish it is added to. Thankfully, its heat is virtually nil, so it can be used to lend flavour and colour, while not adding too much heat to the dish. 
Usage: Byadgi chilli can be used like Kashmiri chilli powder to colour up curries. Traditionally it is used in Udupi cuisine and dishes like Bisibhele bath, sambar and chutneys.
12. Kerala: Malabar White Pepper
Malabar pepper is the story of India's modern history. Pepper is a prehistoric spice first cultivated on the Malabar coast of India and formed the basis of India's trade ties with Assyrians, Babylonians, Chinese, and finally, the Europeans. The spice finds mentions in some of the most ancient books written by humans, including Periplus of the Erythraean Sea and Pliny the Elder's Natural of 77 BC.
Pepper grows as green unripe berries on the pepper plant's vine. These green berries are then dried and processed to get black pepper. White pepper is obtained once the skin of the black pepper is removed, yielding a much more subtle taste.
Usage: Use ground white pepper in subtle cuisines like continental and French.
13. Tamil Nadu: Mor Milagai
Typically made of Kerala's Edayur chilli, Mor Milagai is a delicious salty condiment in South Indian cuisine. To make this condiment, Edayur chillies are soaked in buttermilk at night and then sun-dried the next day. This cycle is repeated till the chilli soaks in as much of buttermilk as it can. These sun-dried chillies are then fried in oil and then served as a condiment.
Usage: Mor milagai is best eaten with subtle dishes like curd rice.
14. Andhra Pradesh: Kandi Podi and Gongura Pachadi
These two gifts are not only a testament of Andhra cuisine but also its people. This is because these two homemade gifts were gifted to me by a stranger on the internet whom I met over a Foodie's Group! Smitha sent me Kandi podi, a spiced toor dal powder. Working to stimulate the appetite with its nutty- spicy flavour, usually, Andhra meals are started with sprinkling it over their rice. Along with that, Smitha also sent a Gongura pachchadi or chutney made with tangy gongura leaves. Gongura is an excellent source of Vitamin B6, Vitamin C, iron, and many other nutrients.
Usage: The podi can be eaten with rice and ghee. It lasts at room temperature for a month. The gongura is traditionally eaten with rice, homemade butter/ghee and sliced raw onions. This can be refrigerated and stored for upto a month. If it dries out, a tadka of hing with til/sesame oil can be poured into it.
15. Telangana: Vellanki Muruku and Chegodi
Vellanki is a famous brand from Hyderabad and Telangana which started in 1989. From them, I ordered Muruku, the famous savoury, crunchy snack from south India. Muruku means twisted, an ode to the distinctive shape we all love unravelling while eating it. It is typically made from rice flour and urad dal flour, and sometimes gram flour. Similarly, Chegodi is a deep-fried snack made of rice flour and spices.
Usage: Used as a tea-time or coffee-time snack.
16. Odisha: Cuttack Mixture
Cuttack mixture is a famous tea-time snack from Cuttack, Odisha. It is also known as Barohmaja (I'm guessing it means twelve times the fun?). In any case, it is a mixture of twelve popular tea time snack-ingredients, so it is twelve times the fun! The taste of the barohmaja is unique. It isn't very sweet, and is a perfect balance of saltiness and spice. But it is a distinctive deep herbaceous taste in the mix which lends it its uniqueness.
Usage: Again, one more tea-time snack 🙂
17. Madhya Pradesh: Ajwain Honey
Ajwain is a crop grown in Madhya Pradesh towards the latter part of the year. And while the plant is growing, farmers and professional beekeepers rear the mellifera bees in beehives nearby the fields. The worker bees come out of the hives every day to collect nectar from the nearby ajwain plants and from this nectar comes Madhya Pradesh's Ajwain Honey. This honey is beneficial for gastric and digestive problems.
Usage: Have it in warm water or herbal teas.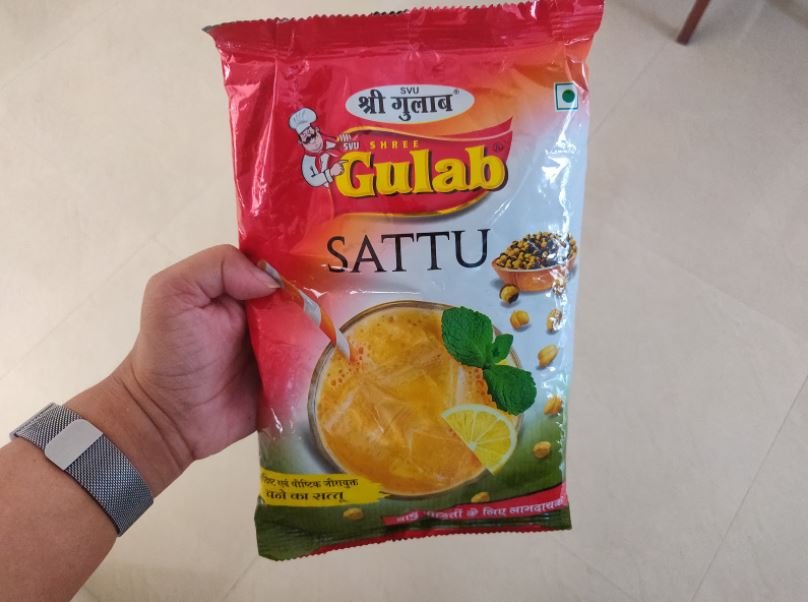 Bihar's Sattu, or chana powder, is yesterday's 'poor man's food' and today's 'superfood'. It is indeed the famous Indian food specialty of many states. This calcium and the protein-rich ingredient is used in multiple cuisines in various ways, including in sharbat, stuffed parathas, mixed with fruits in Odisha's dish chatua or the filling of the beloved Litti Chokha. 
Sattu is full of health benefits like improving bowel movement, increasing appetite, reducing weight and boosting energy. Due to its rich nutrition capacity and flexibility of usage, it has given strength to Tibetian monks, Kalinga warriors and warring Marathas. In fact, at one point in time, the Tang Dynasty of China paid their soldiers with Sattu!
Usage: Mix with ice-cold water and sugar in hot weather to make the sattu sharbat. Or mix with onions, green chillies and salt to use in parathas, kebabs or littis.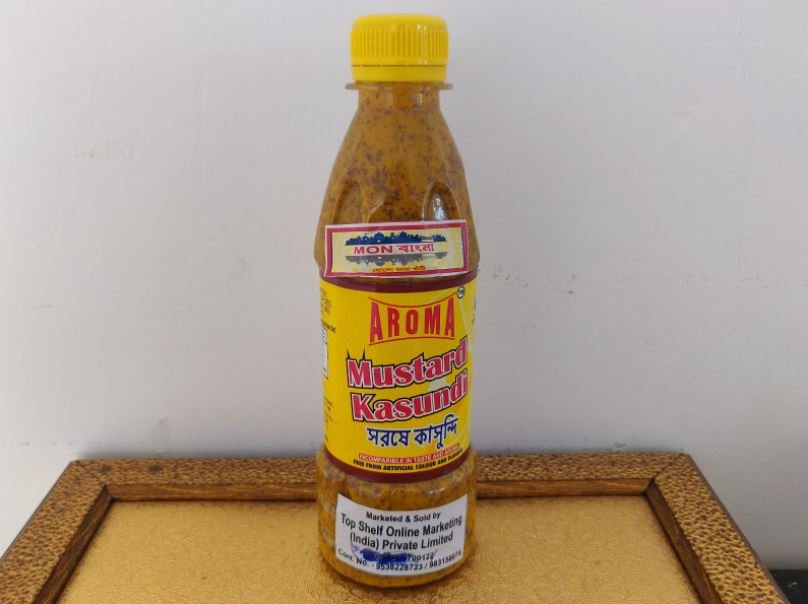 Kasundi is the condiment for those who love the bite of mustard. It is made by fermenting mustard seeds and is so pungent that it can make a mustard-amateur cry!  Traditionally, it was always eaten with greens in the Bengali household, but commercial ventures reintroduced it as a condiment for non-vegetarian fare like fried fish.
Usage: Use it as a sauce for cutlets, fish fries, etc.
20. Sikkim: Black Cardamom
Using the strong, deep taste of black cardamom in cooking makes me feel like I mean business! This spice is said to be first cultivated by one of the oldest inhabitants of India— the Lepcha tribe of Sikkim. 90% of India's black cardamom comes from Sikkim, where it is called thulu elaichi. The slope, climate and nitrogen and organic matter-rich soil of the state provide the best possible environment for the plant to thrive in.
Why is Sikkim black cardamom the best? Well, Sikkim became India's first and only organic state in 2016. And that spells high nutrition and purity for you! Read more about black cardamom here.
Usage: Black cardamom is usually fried whole in oil while making pulaos, biryanis and curries. Frying it in oil diffuses its aroma and flavour throughout the dish. It is also used in garam masala. Use it in one of the most famous Indian food specialties of India, Biryani, and become the masterchef of your house!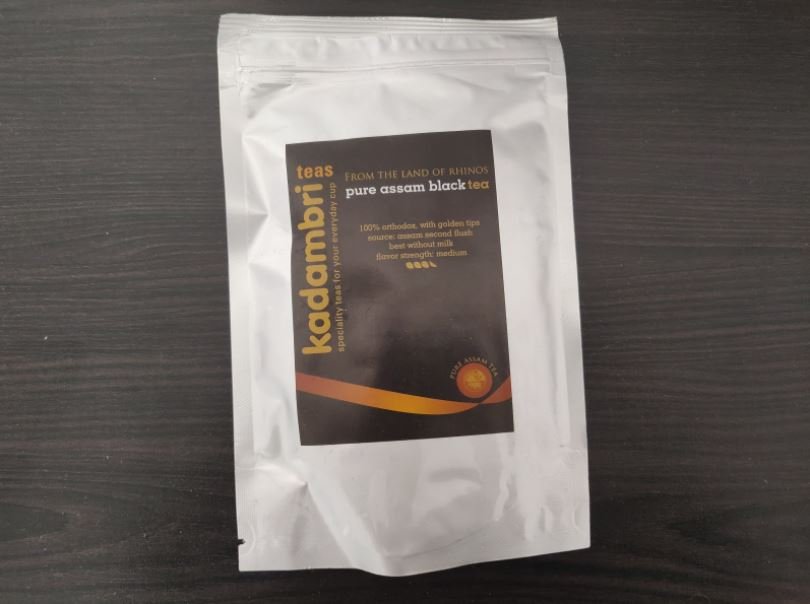 Assam tea is not only famous for its deep malty flavours but also because it grows in the world's largest contiguous tea growing area. Even more, interestingly, it is the only tea in the world which is grown in the plains. The local climate and topography give the tea its distinctive deep-amber colour and full-bodied malty taste. The presence of India's oldest and largest tea research centre, at Tocklai in Jorhat, ensures that these characteristics remain preserved through clonal propagation.
Assam Orthodox Tea is a registered Geographical Indication (GI). Second flush orthodox Assam teas are top-rated for their distinctive taste and bright liquor.
Usage: Brew in hot water and have a clear tea with honey or sugar. This tea can also be mixed with milk and savoured like the typical India chai.
22. Arunachal Pradesh: Timor Pepper
Known by many names including tumbru, timur, tejphal, etc., the Indian Szechuan "pepper" is related to the Szechuan pepper used in Szechuan cuisine of China. In spite of their name, these seeds come from the Zanthoxylum acanthopodium, or andaliman, species and are not related to black pepper. And although it looks like pepper, its taste has overtones of citrus and not spice. It's well known for causing a pleasant tingling sensation in the mouth.
The spice is good for digestion problems as well as colds and coughs. It's 'tingling property' makes it a good anaesthetic agent. 
Usage: Grind over Szechuan Chinese dishes like prawns curries, fried rice, etc.
23. Nagaland: Bhut Jolokia Chilli Sauce
Bhut Jolokia or Ghost chilli is so hot that it needs to be handled with gloves! This is because while normal chillies have the heat-producing compound called capsaicin in their central rib only, bhut jolokia has it all over its pod!  At 10,42,427 Scoville units, it is one of the hottest chillies in the world. The heat is so high that it is smeared on farm fences to ward off elephants. DRDO was also using these chillies to make chilli bombs! 
Thankfully this sauce is only 75000.Scoville units. In comparison, the tabasco sauce is around 50000 Scoville units hot.
Usage: Use it as tabasco and capsico. Sparingly though. 😀
P.S.: Read more about the different types of Indian Chillies on Rachnakar.
24. Manipur: Black Rice/Chak-Hao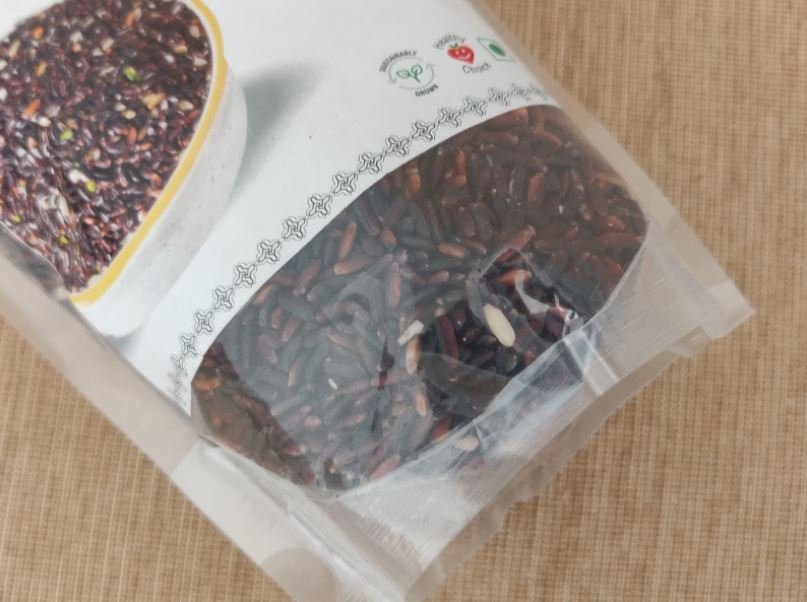 Manipur black rice, also called Chak Hao, is black due to the presence of anthocyanins in its outermost layer called the bran or hull. Anthocyanin is an antioxidant and black rice having one of the highest levels of anthocyanins found in food, is a superfood with numerous medicinal properties including keeping the heart healthy. It also has high levels of lutein and zeaxanthin— two carotenoids which also protects eyes in a way similar to antioxidants. Additionally, the high fibre helps in slow release of glucose, making it more suitable for those with diabetes. Needless to say, the high fibre content also helps suppress hunger and helps in obesity alleviation. This rice is so healthy that earlier common public was barred from eating it, as it was reserved only for royalty. This gave it the name of Forbidden Rice.
It is often said that healthy food tastes terrible. Fortunately, black rice has a pleasant nutty-sweet flavour.
Usage: Due to the presence of an outer layer, the black rice is typically soaked overnight and then washed the next day to remove excess starch. It is then cooked with water. A popular black rice recipe is Chak hao kheer, which yields a beautiful light purple coloured thick rice pudding.
25. Meghalaya: Lakadong Turmeric
Lakadong, a village in the West Jaintia Hills of Meghalaya holds a big secret. It has three types of turmerics— Laskein, Ladaw and Lakadong. And one of them, lakadong, has the highest curcumin content among all well-known Indian turmerics in the market. 
Curcumin is responsible for the antiseptic and anti-inflammatory properties of turmeric. And lakadong variety has 7.5 per cent curcumin content, while the average curcumin content in turmerics is 3-5%. The unique micro-climatic and topographic conditions of the West Jaintia hills ensure that Lakadong turmeric grown anywhere else does not have the same amount of curcumin as do the indigenously grown ones.
Usage: Can be added, in much lesser quantity than normal turmeric, to milk, hot water or regular Indian gravies.
Well, so this is my compilation of famous Indian food specialties. I hope to find many more of them soon!